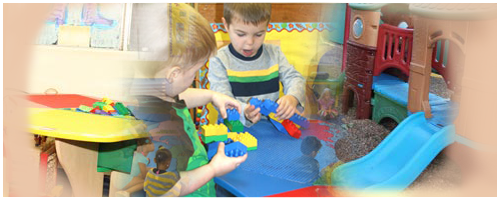 Education is vital to the future of our children and our nation. Sometimes parents are unhappy with the traditional education system and look for something different. A Montessori education is an effective and engaging way to educate your children with a different flare from traditional education. Many people don't know what Montessori is and many others have misconceptions about it. Montessori is an approach to education with an emphasis on independence, freedom within limits, and respect/engaging of a child's natural physical, psychological, and social development. Montessori is a philosophy that can take many different forms depending on the schools. As you learn and consider a Montessori education for your child, let's bust some common myths about this educational philosophy.
Myth 1: Montessori Classrooms Offer No Structure
Kids need structure. It's important to teach them boundaries and give them a schedule as their body and mind develops. Our Montessori school actually does follow a schedule each day, complete with snacks, recess, quiet time, and various educational blocks of time. Although the children don't all sit and do the same activity, there is structure to what they do. In each educational block, the children can choose between a variety of educational activities at their own pace and guided by their own interest.
Myth 2: Montessori Is for Certain Types of Learners
Children and adults have different learning styles. There are three main types of learning: visual, auditory, and kinetic. Our Montessori activities are designed to engage children in each of these learning styles. Since they can self-direct their learning, they can naturally learn the way that works best for them. This flexibility is one of the main advantages to Montessori over a traditional education.
Myth 3: Montessori Isn't Academically Rigorous
Several studies have shown that Montessori students do equally well if not better on standardized testing. The self-directed learning, mixing of ages, and variety of learning opportunities allows children to learn at their own pace. Often, this means that children can advance quicker than they might otherwise be able to. All Montessori activities are backed by research and are designed to teach. Montessori schools are often for younger children, but many go through eighth grade.